Having astigmatism can be a difficult condition to deal with, but it doesn't mean you have to give up on wearing contact lenses. At Helena Vision Care in Helena, AL, Dr. Jamie Reid and her team are committed to treating astigmatism and other related eye conditions. Learn more about astigmatism and options for treating it with contacts below.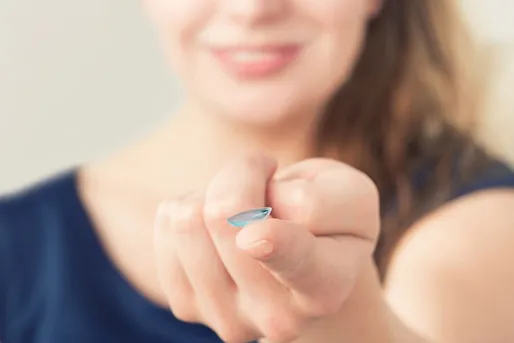 What Is Astigmatism?
Astigmatism is a common vision condition affecting many individuals across the world. It occurs when the cornea of the eye is slightly curved or irregularly shaped, resulting in blurred or distorted vision. Astigmatism can cause difficulty for people when trying to read, watch television, and use other forms of media.
Luckily, those affected by astigmatism have options when it comes to correcting their vision. Contact lenses can be a good option for those with astigmatism. At Helena Vision Care, our team can provide contact lenses specifically designed for those suffering from astigmatism. This can help ensure that you get back to your normal sight without having to worry about blurry or distorted images.
Get Contact Lenses for Astigmatism
There are several contact lens choices if you suffer from astigmatism. The first step is to have an eye exam to determine if you have the condition.
Toric contact lenses are specifically designed for those with astigmatism. These lenses are usually custom-made to fit your eyes, so you can enjoy better vision than glasses or standard contact lenses. Our eye doctor will take detailed measurements of your cornea and prescribe the appropriate lens based on your prescription.
Rigid-gas permeable lenses are also another option. They feature a hard plastic material that is durable and maintains its shape. They are stronger than soft contact lenses, but can still be comfortable to wear. You can enjoy clear vision without glasses or the hassle of wearing glasses.
A third option is scleral contact lenses. They are named this because they fit on the entire sclera or white part of your eye. They can be an option if you have astigmatism.
Visit Us at Helena Vision Care for Astigmatism Eye Care
Do you have astigmatism? Are you looking for the contact lenses that can help improve your vision? Look no further than us at Helena Vision Care in Helena, AL. Our optometrist is dedicated to helping patients with astigmatism find comfortable and effective contact lenses. We want our patients to feel confident in their contact lens choice, so contact us today to book your eye exam with our optometrist. Call us at (205) 664-7577 for eye care from Dr. Jamie Reid.